Balbirnie
House
Hotel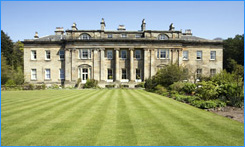 Golf Fife is delighted to introduce Balbirnie House Hotel and golf course. Situated in the village of Markinch, the hotel has long been renowned as one of the best country house hotels in Scotland, and is ideally situated for golfing parties who may be playing St. Andrews or any of the other fabulous golf courses in Fife. All of these courses are within easy travelling distance of the hotel.
If any of your party are non-golfers or indeed if during your golf holiday in Fife you decide to take a day off, the train station at Markinch has a direct service to Edinburgh and the journey takes about 40 minutes. The train service from Markinch is very frequent and this will enable you to spend a full days sightseeing in Edinburgh and still be back in time for dinner in one of the hotel's restaurants.
For dining, you have the choice between the main restaurant serving fresh produce from local suppliers, or if you prefer a less formal setting, the hotel Bistro, again serving fresh local produce will also give you a warm welcome. The main restaurant is called the Orangery and has a reputation locally for fine dining.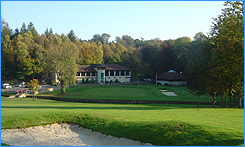 Golf Fife also recommends that when staying at the hotel you play Balbirnie Park Golf Course which is a beautiful par 71 course set within stunning woodlands. Although the golf course adjoins the hotel it is not actually part of the hotel and when booking Balbirnie House your golf would have to be booked separately.
If you require a little luxury at an affordable price on your golf holidays in Fife, Golf Fife has no hesitation in recommending a stay at Balbirnie House Hotel.
For more information please e-mail your enquiry and one of our golf travel consultants will contact you within 24 hours.
EMAIL US - (Please include your daytime and evening phone number)
"a company run by golfers for golfers"