Municipal
Magic
Fife in Scotland boasts some great municipal golf courses, kept in great condition and with magnificent views and locations. They are particularly popular with the higher handicap golfers or those on a slightly lower budget, and no handicap certificates are required.
Pay as you play courses in Fife also have the added advantage of a less formal dress code - this by no means takes away from the professionalism of the green staff, as the courses are always in great condition but there is usually a more relaxed atmosphere on and around these Fife golf courses which include – Auchterderran, Dora, Dunnikier, Glenrothes, Kinghorn, Lochore and Scoonie.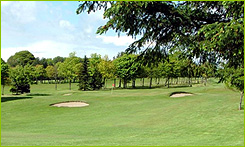 Golf Fife will be delighted to include any of the Fife municipal courses as part of your Fife Golf Holiday.
For more information please e-mail your enquiry and one of our golf travel consultants will contact you within 24 hours.
EMAIL US - (Please include your daytime and evening phone number)
"a company run by golfers for golfers"